Marketers
our business partners
Earn 5-10% commissions per sale
Pick Your Own Hours
Enjoy flexibility
Work from home or anywhere else. Advertise in any country via internet. Work as few or as many hours as you like.

Work in your own style
You can use the methods that you like. We give you basic materials and you can add your own ideas for marketing solutions.

Earn money while having fun
Meet new people, learn new things, fulfill your dreams. It is fun!


What we really do is to empower you to be your own boss. We allow you to take control of your life. We empower you to fulfill your dreams.
Everyone wants to have their own business and be able to have full control over their time, and we will give you the strength and the tools you need to do this, but at the same time we will help your small business grow in today's business world.
We will help you not only create your own business, take control of your life and be your own boss, but we also help you to make a difference in many other lives by enabling them reaching their goals through improved communication skills in another language.
We offer empowering online English lessons for children, adults as well as companies and schools. They can take the advantage of having an affordable lessons with teachers from all over the world.
As a company we are starting to grow and create a brand. We thank all of you, our team, and we are committed to providing you with all the tools and skills you need to succeed.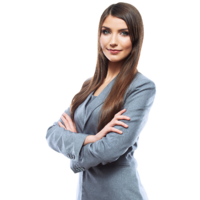 The Marketing Manager will play a key role in managing and optimizing campaigns and identifying new opportunities based on customer and business data.
Operating face-to-face in country of residence is preffered, but operating in another countries via internet marketing is also allowed.
The right person will be a passionate about languages education and possess skills in project management and marketing. Our environment requires someone who is flexible, detail-oriented and comfortable working with teams.
We offer an excellent opportunity for creating marketing teams and managing many customers thanks to our ever-growing online support system.

In This Position, Marketers Will

Plan, coordinate and execute digital marketing campaigns across different channels: email, Facebook, Google, blogs, on site and online.
Own campaigns from end to end - manage targeting and segmentation, messaging, content and design, planning, build and execution.
Continually optimize campaigns for maximum performance and ensuring content quality.
Maintain brand standards with stellar attention to detail.
Track best practices, monitor industry trends, and make recommendations.
Analyze traffic patterns and optimize for seasonality, relevance, and selection.

Communicate with potencial, new and existing customers. Manage assigned customers.
Can, but doesn't have to create and manage a team of marketers, help them create their own teams
Basic Qualifications

University degree Required
1+ years of relevant work experience in marketing and/or digital marketing
Preferred Qualifications

Passion for language education or experience in the education industry
Analytical and quantitative skills, ability to use data to develop and measure campaigns
Project management skills with ability to prioritize
Experience writing customer-facing content
Selling skills, contacting potentional customers, negotiating
Presentation skills, making presentations on meetings or public promotion events
Leadership skills, creating and leading a team of marketers
Excellent written and verbal communication skills
Payment structure

Marketer gets 10% commission from all direct sales - every time the customer pays
Marketer gets 2% commission from all indirect sales - every time the customer of his direct team member pays. This motivates the marketer to create and manage a team of marketers. This also applies when a customer brings new customers.
Marketer gets 1% commission from all second indirect sales - every time the customer of his indirect team member pays. This motivates the marketer to empower his team of marketers to create their own teams and help them manage their own teams.
There is one senior marketer per country (or group of countries). All customers that come from the senior marketer's assigned country outside of his marketing channels, will be automatically assigned to the senior marketer and he can handle customers himself or assign these customers to any member of his team.
Payment is made once per month.
Marketer gets payments for 12 months after his last direct sale.
Marketing materials

Company gives marketing materials to the marketer, marketer translates them into the language of the assigned country/ies and can use them for promotional activities. Company gives a budget for promotional activities, but marketer can use or create his own materials which first have to be approved by the company.